Posted by

Botanis bio cosmetics

0 Comments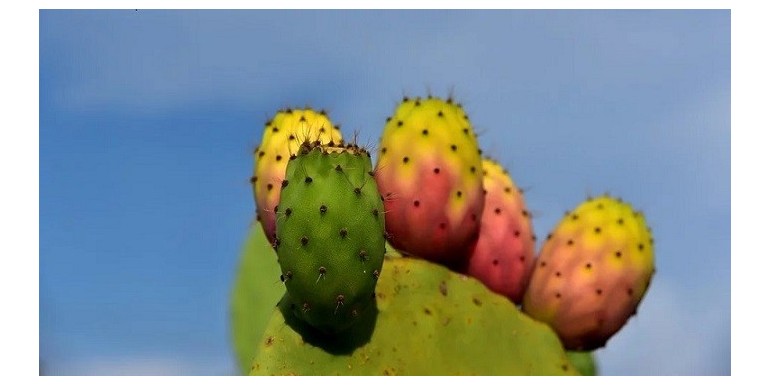 Prickly pear
Originally from Mexico, the prickly pear has been widely spread around the Mediterrannean sea up to India. The Barbary fig tree has the particularity to appreciate dry and very dry areas, it has in fact a very good ability to keep water which allows it to have weak water requirements.
The fig tree and its prickly pears are full of spines which make them hard to gather. The fruit is very sweet and tasty, and its flesh contains plenty of very tough seeds.
Why is prickly pear seed oil so precious...
Prickly pear seed oil, as its name describes, comes from the seeds of the fruit (do not confuse with oily soak). It's so precious because it needs about one ton of fruits to obtain 35 to 40 kg of seeds, which will make 1 liter of oil only.
Fruits are first handpicked when they reach maturity, they are then peeled and the seeds are separated from their flesh. Next they are washed and dried in full sun.
After drying process, seeds go through a press machine to extract the oil : this process is extremely important cause it has to be made in a first cold pressed way. In fact, an oil which heats up will lose a lot of its properties (vitamin E, omega 6 fatty acid, phytosterols...) That's why this process has to be made without overheating. At the end, the oil is filtered to take off the residues.
This oil has the most important vitamin E concentration of all oils.
Comments
Log in or register to post comments